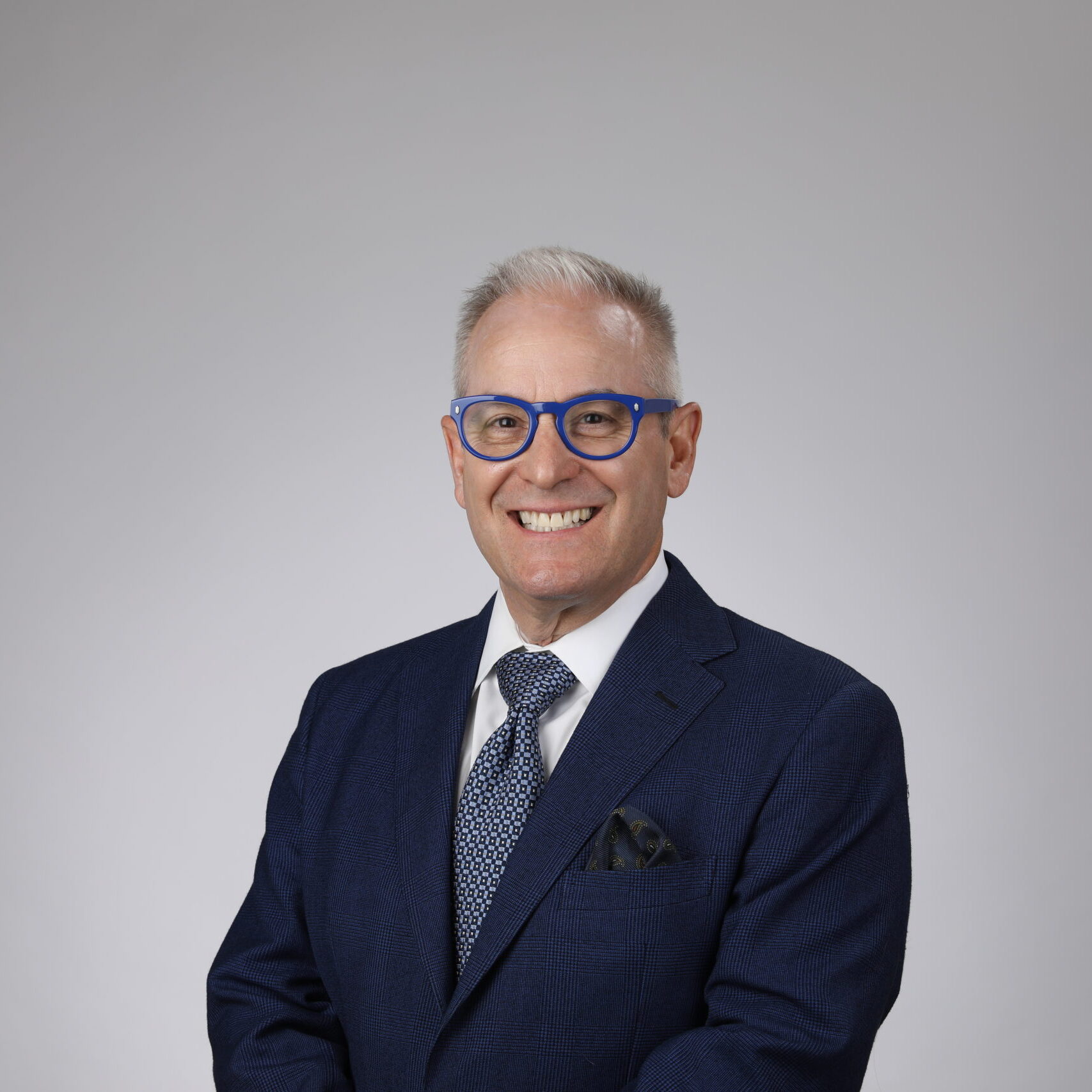 Expert San Ramon Orthodontist
Meet Sandy Bigman, D.D.S., M.S.D.
"San Ramon Orthodontics has brought so much to my life and I am honored to be an orthodontist. There's so much power in a smile and I love that I can improve my patients' dental health and self-esteem.

-Dr. Bigman
Board-Certified Orthodontist in San Ramon
Dr. Sandy Bigman is passionate about orthodontics and helping you and your child achieve the best results possible! He's treated more than 10,000 patients ranging from age five to 75 years old, and he can't wait to help your family along the journey to a healthier smile.
CDABO Council Member
Dr. Bigman is board-certified by the American Board of Orthodontics. What's more, he also serves on the Council of the College of Diplomates of the American Board of Orthodontics where he helps encourage, support, and facilitate the board certification process for his fellow orthodontists.
Education
The University of the Pacific, B.A. in Biological Sciences, Doctor of Dental Surgery
Fairleigh Dickinson School of Dental Medicine, M.S.D. in Orthodontics
University of California, San Francisco, Certificate in Craniofacial Pain, TMJ Residency
Kois Center, Seattle, Washington, Certificate in Kois Specialty
University of California, Los Angeles, Certificate in Sleep Dental Medicine
Experience
Following dental school, Dr. Bigman spent two years practicing general dentistry. This gives him the attention to detail that will provide the lasting results you're looking to see in your child or yourself.
Dr. Bigman has been fortunate to have worked alongside various talented orthodontic experts, during and following his education. In fact, he's even appeared in the orthodontic journal Orthotown. In 1988, Dr. Bigman opened his practice in San Ramon and has created more than 10,000 healthy, beautiful smiles.
Professional Experience:
Bigman Orthodontics, San Ramon, CA | Owner Manager | 1988 - Present
Joseph Pomerantz, DDS Orthodontics, Teaneck, NJ

| Associate | 1987-1988

New Jersey General Laborers Union - Dental Exams, Newark NJ

| Associate | 1987 - 1988

Drs. Fastabend and Scott General Dentistry, Walnut Creek, CA

|

 

Associate | 1984 - 1985

Dr. Randall Gardner General Dentistry, Clayton, CA

| Associate | 1985 - 1986

Dr. Glenn McCormick General Dentistry, Fremont, CA

| Associate | 1985 - 1986

Drs. Marks and Morris Periodontal Specialists, Walnut Creek, CA

| Hygiene Associate | 1985 - 1986
Academic Positions
UCSF Orthodontic Department, San Francisco, CA - Guest Lecturer (2010)
PCSO Regional Meeting - Guest Lecturer with Dr. Norman Cetlin (1989)
Guilin Stomatological Hospital, China - China People to People Orthodontic Ambassador (2007)
Kyung Hee University, Seoul, South Korea - Guest Lecturer (2010)
The University of the Pacific, Arthur A. School of Dentistry, San Francisco, CA - Adjunct Associate Professor of Orthodontics (2010-Present)
Montefiore Medical Center Department of Orthodontics, Bronx, NY - Guest Lecturer (2008-Present)
University of Nevada Las Vegas, Las Vegas, NV - Guest Lecturer (2018-Present)
Academy for Sports Dentistry
American Academy of Dental Sleep Medicine
American Association of Orthodontists
American Board of Orthodontics
American Dental Association
California Dental Association
Contra Costa Dental Society
College of Diplomates, American Board of Orthodontics
World Federation of Orthodontists
Outside of the Office
When he's not creating unforgettable smiles, Dr. Bigman enjoys spending time with his wife, Neleen, and their children's families: Jason, Amanda, and Hallie, son-in-law Dale, daughter-in-law Yura, and their grandchildren, Braxon and Maela.
They enjoy eating, traveling, and attending sporting events together.