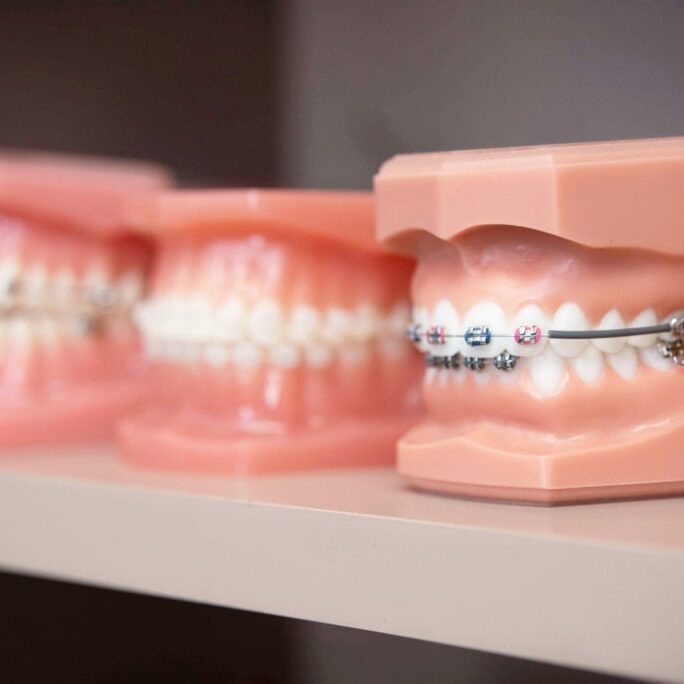 San Ramon Braces & Invisalign
Expert Treatments for Your Lifestyle
As a board-certified orthodontist who has made San Ramon smile for 30+ years, Dr. Bigman and his expert team are ready to use their unmatched expertise it will take to give you or your child an unforgettable smile.
Dental technology is improving all the time, and Bigman Orthodontics uses state-of-the-art treatment options to give you a faster and more comfortable process.
Thanks to these new advances in orthodontic technology, children, teens and adults in San Ramon have more options than ever to achieve their smile goals. Our team at Bigman Orthodontics is here to help you choose a treatment that meets your unique needs.
Invisalign®
Invisalign can straighten your smile without any metal brackets, wires, or bands.
Clear Braces
San Ramon Clear braces work the same way as traditional braces, but use see-through ceramic material for a nearly invisible look.
Learn More
Metal Braces
Today's San Ramon metal braces are smaller, lighter, and more comfortable to wear than ever before.
Learn More
Here to Help
More Orthodontic Treatments in San Ramon
Straightening Your Smile
Dr. Bigman can successfully treat many dental issues for children, teens and adults. He combines state-of-the-art technology with his expert understanding of teeth movement to create satisfying smiles that last a lifetime.
Expert orthodontist Dr. Bigman can successfully treat many dental issues, like:
Crowded teeth
Gaps between teeth
Protruding teeth
Overbite
Underbite
Crossbite
Impacted teeth
Which Treatment Is Right for You?
At your free consultation, Dr. Bigman will assess your teeth, gums, and jaw to figure out whether your orthodontic issues are minor, moderate, or severe.
After this exam, he will talk to you about your smile goals and your budget. You'll hear our honest advice about which treatments will help correct your oral issues.
Fixed Vs. Removable Appliances
At Bigman Orthodontics, we believe our patients should be educated on their treatment options.
It's important to understand the difference between fixed and removable appliances. Fixed appliances, like braces, are attached to your teeth and aren't taken off until you complete your treatment.
Removable appliances, like Invisalign's clear aligner system, are worn about 20-22 hours a day but can be taken off easily. Besides the obvious differences, Dr. Bigman uses Invisalign aligners to treat mild to moderate orthodontic problems.
At Bigman Orthodontics, we generally use fixed appliances for comprehensive and serious and treatment.
Braces & Invisalign in San Ramon
Most patients we treat at Bigman Orthodontics choose traditional metal braces to straighten their teeth. Metal braces are the most common type of orthodontic treatment, but you have other options, too.
During your initial free consultation, Dr. Bigman will talk to you about which treatment would be right for you based on your unique needs and smile goals.
Ortho for All Ages
Here at Bigman Orthodontics, we believe everyone in San Ramon should have the opportunity to receive quality orthodontic care creating a beautiful straight smile.
Learn More
Ortho Info + Tips
Dr. Bigman can't wait to help you build your new smile. To get the best results, our San Ramon patients need to do their part to take care of their teeth, gums, and orthodontic appliances.
Learn More